Works on all 1996 and newer cars & light trucks that are OBD2 compliant (including the VWM,PWM,ISO,KWP2000 and CAN protocols)
Vehicle Coverage:
ACURA, AUDI,AUSFORD, BENTLEY, BENZ, BMW, BUGATTI,BUICK, CHRYSLER,CADILLAC,CHRYSLER,CHEVROLET, CITROEN, CVVW,DACIA,DAIHATSU,DODGE,DAEWOO
FORD,FIAT,GM,GMC,HOLDEN,HONDA,HUMMER,HYUNDAI,INFINITI,ISUZU,JAGUAR, JEEP, KIA, LAND ROVER, LEXUS, MAYBACH, MAZDA, MINI, MITSUBISHI
NISSAN,OPEL,PORSCHE,PEUGEOT,PONTIAC,PEUGEOT,RENAULT,SAAB,SCION,SEAT,SKODA,SMART,SPRINTER,SUBARU,SUZUKI,TOYOTA,VAUXHALL,VOLVO
VOLKSWAGEN,VW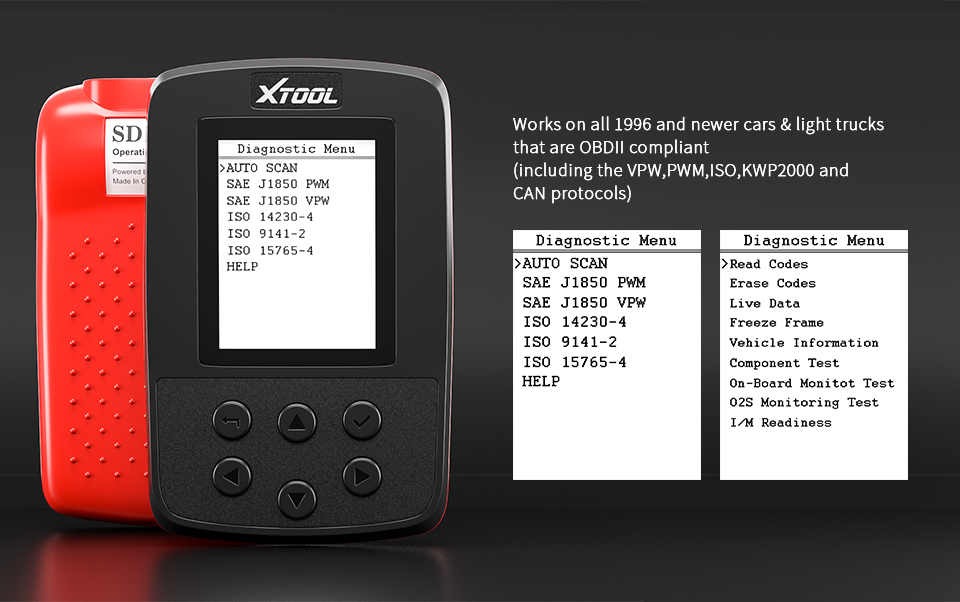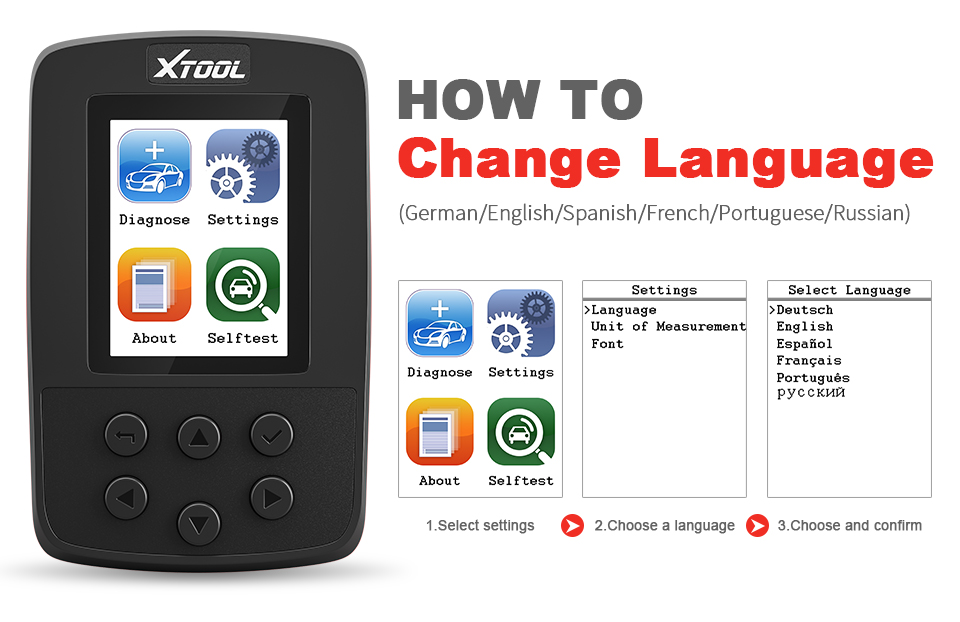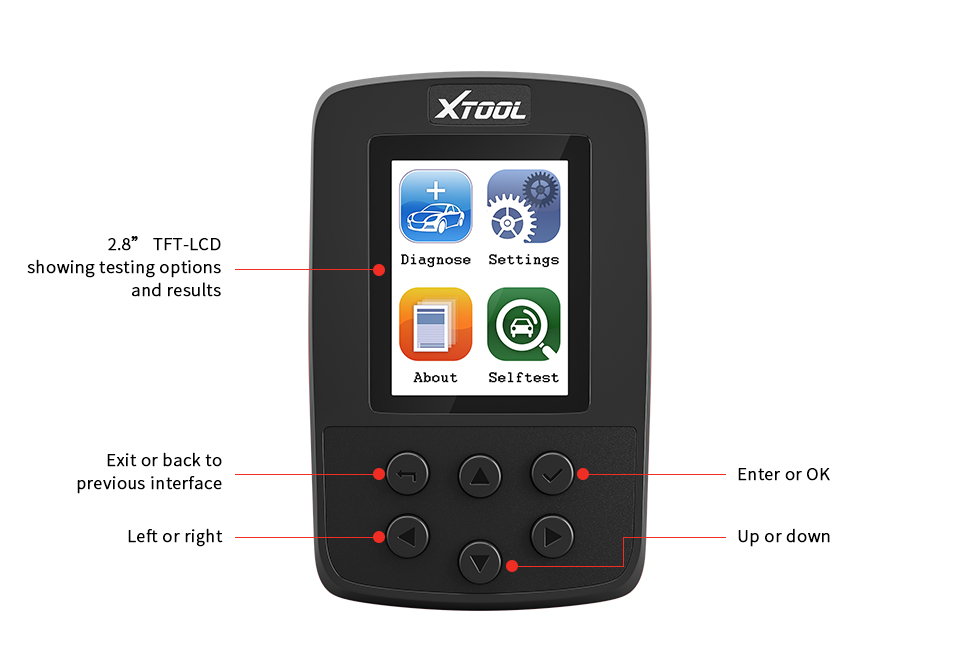 How to Connect XTOOL SD100 to Vehicle:
(1) Connect the DB15 Connector of test cable to the XTOOL SD100 main frame,and the OBDII-16 connector to the vehicle DLC port.(show as below)
(2) Switch on the ignition and turn on SD100 to test vehicles.
XTOOL SD100 FAQs:
Question 1: I went to the xtools web site and this model is not even listed. only the sd500 model is. so.. is the sd100 a discontinued model .
Answer 1:XTOOL SD100 is a new product that launched by XTOOL. It is a unique solo model. Just for basic functions of 9 modes on engine. And still can upgrade like other XTOOL products does.
Question 2: What does the USB cable use for ?
Answer 2: The USB cable in the package is use for software update.
XTOOL SD100 Technical Parameters:
CPU: 32bit Cortex M3 72MHz
Program Memory: 512K Flash
Input Voltage: DC 11-36V
Display: 2.8" TFT-LCD Display
Operating Temperature: -20-50°C
Dimension (LxWxH): 138(L)x88(W)x31(H)mm
RAM: 64 Ram
Internal Memory: 16MB
External Interface: DB15/mini USB
Components: Main frame/test cable/USB cable
Humidity: <90%


XTOOL SD100 Package Includes:
1pc x XTOOL SD100 OBD2 Code Reader Main unit
1pc x OBD2 connector
1pc x USB cable